Your subscription give you right to Fullnet that containing:

ITN (INFOPÊCHE TRADE NEWS)
The bulletin with the latest news on: * Indicative prices; * Holdings; * Short-term trends in major markets.

EPR (EUROPEAN FISH PRICE REPORT)
Coverage on fish products in major European markets.

II (INFOFISH INTERNATIONAL)
Worldwide coverage on: * Catching and farming ; * Processing and storage ;
* Marketing distribution and trade ; * Product development ; * Investment.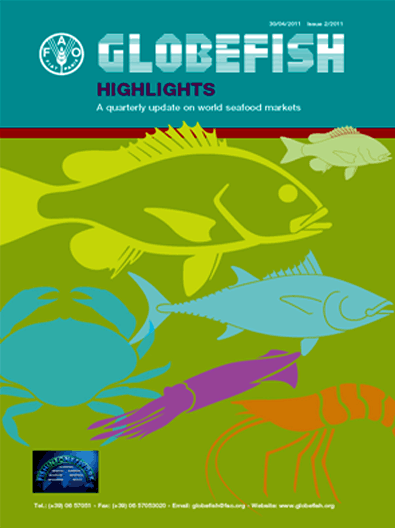 GLOBEFISH FLASH
The quarterly commodity report, covering medium and long-term trends, based on FAO's GLOBEFISH databank.
Full net subscription form !