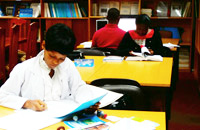 INFOPÊCHE possesses a Technical Information Center (TIC) specialized in fishery resources; offering to anyone a various type of technical documents and other books for fisheries.



OBJECTIVES
The TIC is in charge of collecting, processing, keeping and disseminating   the documents.
It contributes to publish the research outcomes for wider acknowledge.
It aims at meeting the needs of the stakeholders of fishery sector.
DOCUMENT BACK-UP
The
Technical Information Center
has three types of documentation :
-
Issues
-
Archives
-
Thematic papers
Issues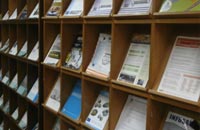 There is a plenty of issues in different topics (NASA, SEAFOOD International),bimonthly publication (INFOPÊCHE Trade News , INFOFISH International, SEAFOOD Highlights, European Price Report...).
Archives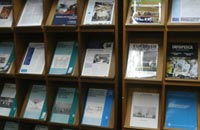 It consists in several documents in different fields protected for further use.
- Institutional
archives
:( INFOPÊCHE's member countries and others...).
- Home archive for the organisation (ATLALFCO, FAO, CCI...).
Thematic papers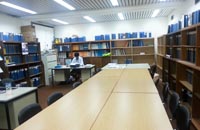 It consists of technical papers related to catches, post harvest fishery management, Quality Assurance, Aquaculture, processing, trade and Marketing of fishery products.
PUBLIC ACCESS REQUIREMENT
Working days and hours
- From Monday to Thursday
:
Morning : 09h00mn - 12h00mn
Afternoon : 13h30mn - 13h30mn
- Friday
:
09hmn - 12h30mn.
Access is free ;
Home consultation ;
Possibility to make photocopy and purchase documents under the reserve the publisher right.